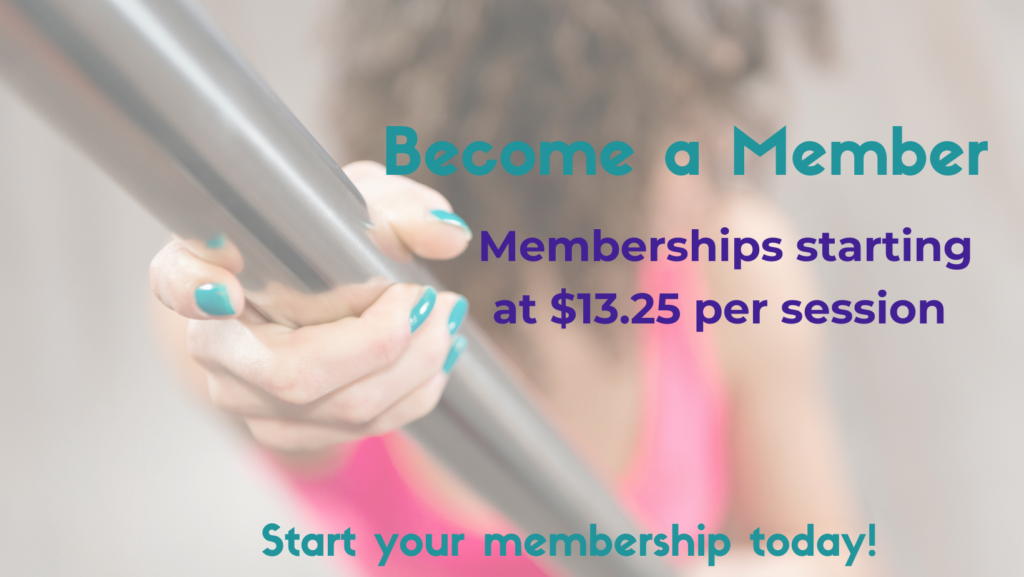 Are you ready to feel like the BEST version of you?
When you make the commitment to yourself to embrace and have fun in our studio, you'll feel the difference right away.
See your confidence grow
Acknowledge your full potential
Tone your body in a fun environment
Feel amazing when you slip on that black dress
---
Become Member
5 classes $99 per month – Enjoy coming to the studio casually
2x Week/8 classes $139 per month – Taking time for YOU during the week, have fun learning at your own pace, and get to know our community
3x Week/12 classes $159 per month – Committed to learning quickly, gaining confidence, feeling the difference in your body and mind
Your membership will start on the date of purchase, the membership fee will process the same date each month. Classes are good for 30 days, we do not roll over classes to the next month. You can cancel your membership at any time with 30 days notice. We have a 6 hour class cancelation policy is in affect.
Bonus: 8 classes p/mo & 12 classes p/mo receive 1 FREE GUEST PASS per month
Accountability check ins to help you reach your goals.
---
Not seeing a membership that works for you?
We have additional options to meet your needs.
12 Class Package, $18.75 per class, expires 90 days after purchase $225
5 Class Package, $23 per class, expires 45 days after purchase $115
Single Class Rate $27