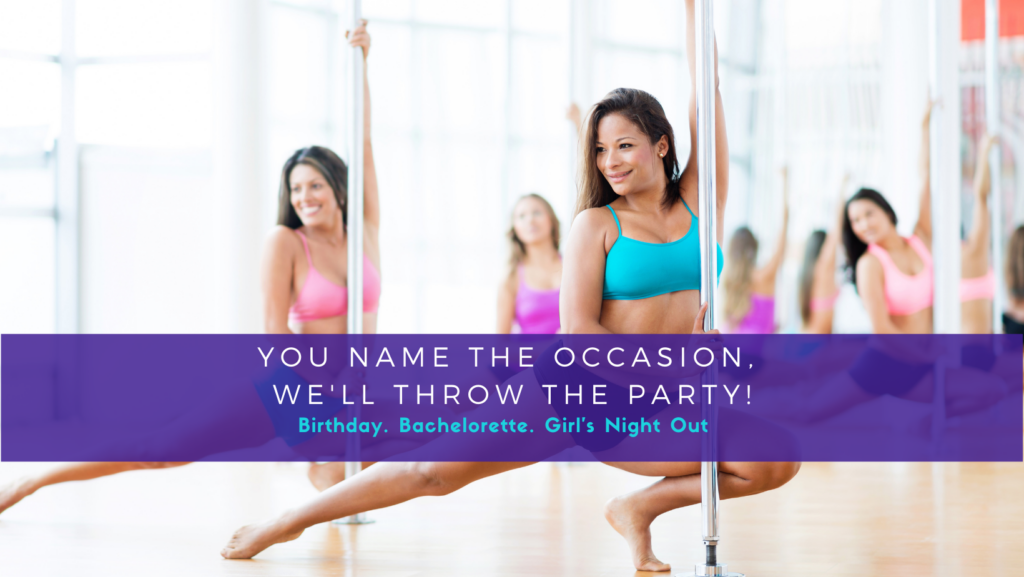 You name the occasion…we'll throw the party!
Dance, swing and twerk your way to the best night of your life. 
You bring the friends, we'll share our best moves as you celebrate birthdays,
bachelorette parties or the best Friday night ever.  
Lots of friends or just a few…we've got you!  
Let us tailor your party for an unforgettable experience as you laugh, play, dance and celebrate the very best of friends.  
Book a party today! Call 719-323-4640
What does a party at our studio look like?
55 minutes of non-stop fun.  Choose from pole, twerk, glow in the dark (yes really) or lap dance parties. 
You pick the theme and we'll create a party and experience just for you.  
Pick your party style! 
Pole Dance Party: Shake, shimmy, and spin as you dance the night away. 
Werk Yer Twerk Party: Shake, shake, shake your booty with your very best of friends.
Glow in the Dark Pole Party: Leave your black leggings at home as we recreate the 1980's party of your dreams.  
Lap Dance Party: Hair flips and body waves while you work your magic!
Pole Party  starts at $225 and includes 10 guest. 
Additional guest $20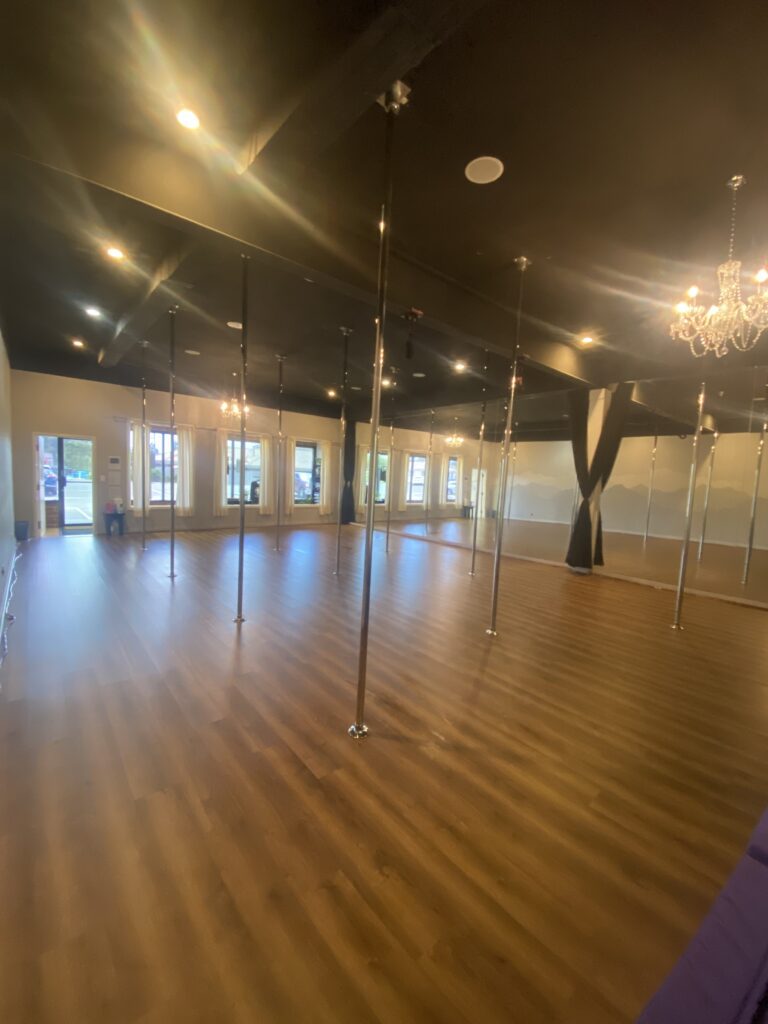 Studio location 3360 Templeton Gap Rd, Colorado Springs, CO 80970