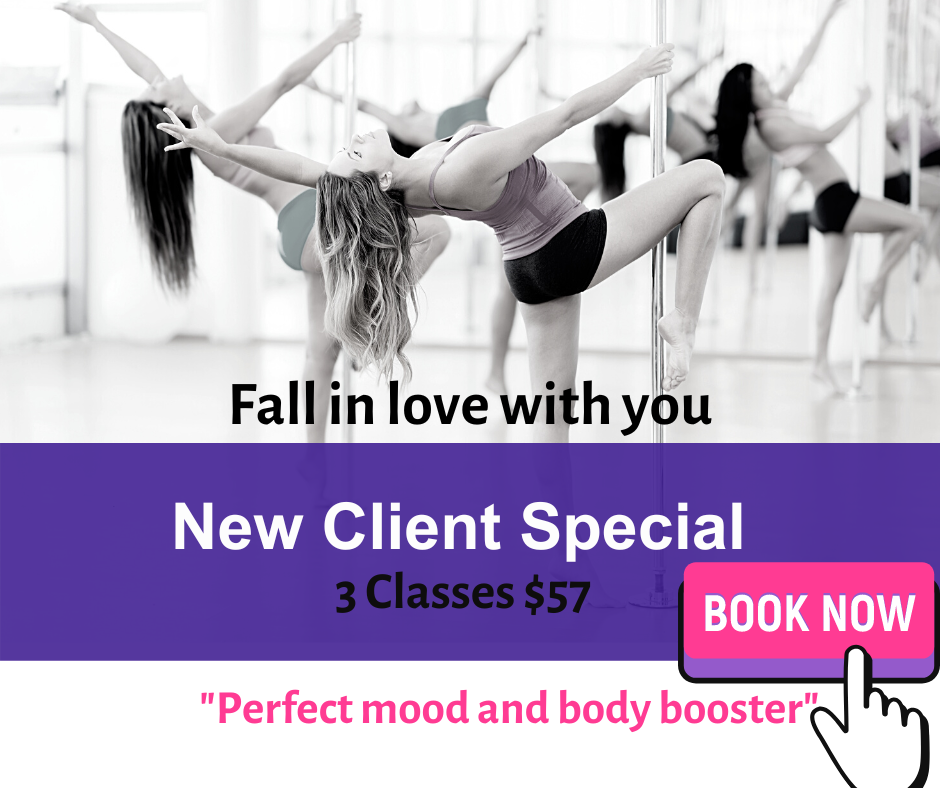 Ready for a shake up?
Tone your body and feel awesome in that little black dress!
Are you craving a creative and fun workout that gets you excited?
Or just looking for a community that celebrates Y.O.U. 👯‍♀️
Let us help you tap into creative feminine energy!
Hop off the fence and join us for this special offer 🤩
---
---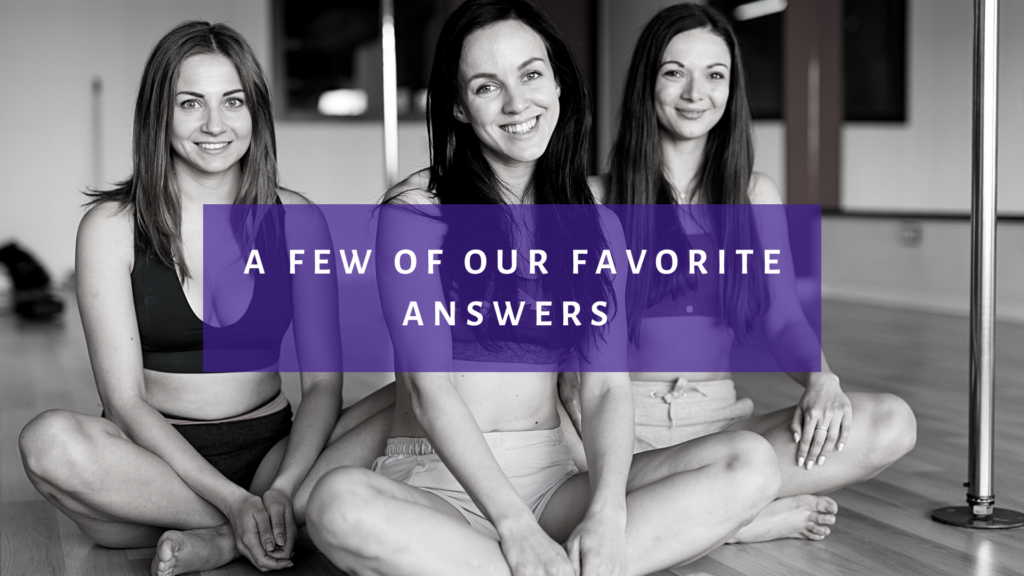 Q:What are the best classes to start with?
A: We recommend starting with Beginner pole, Chair & Booty, Beginner Chair & Pole, Intro to Sexy Pole, Werk Yer Twerk, Liquid Motion, and Active Flexibility. We do actively add new classes on the schedule for new dancers.
Q: Do I need to have a dance background to take classes?
A: No dance experience is needed. We always start with the basics in our intro and beginner pole classes. Our goal is to teach you the basic steps and have fun while learning them.
Q: What if I am not fit and don't have a lot of upper body strength?
A: No Problem, we are here to help you get fit and gain strength. Pole dancing is a full body workout. You'll gain strength, flexibility, toning, and cardiovascular benefits all while having a ton of fun. We are here to teach you everything you need to know to get stronger quickly.
Q: What do I wear and bring to class?
A: Fabric causes slipping! Best attire is short fitted shorts, tank tops, and sports bras for pole classes. Floor movement, Pole silks,Twerk and Chair classes it's best to layer (leggings, shorts etc.) Please do not apply lotion and leave your Jewelry at home. Bring water and yoga mat to specific classes.
Q: Do I bring my heels to class?
A: Heels are allowed in heel style classes. We ask that you wear a platform dance heel/boot that has an ankle strap. No street shoes allowed.
Q: Do I need a reservation?
A: Yes, classes have limited space because we do not share poles.  All classes require registration and payment in advance. This allows our instructors to get classes started on time. We do not have a front desk so just come on into the lobby and your instructor will greet you.
Q: What is the Class Cancellation Policy?
A: We have a 6 hour class cancellation policy. If you late cancel or no show class you will be counted as if you were there.