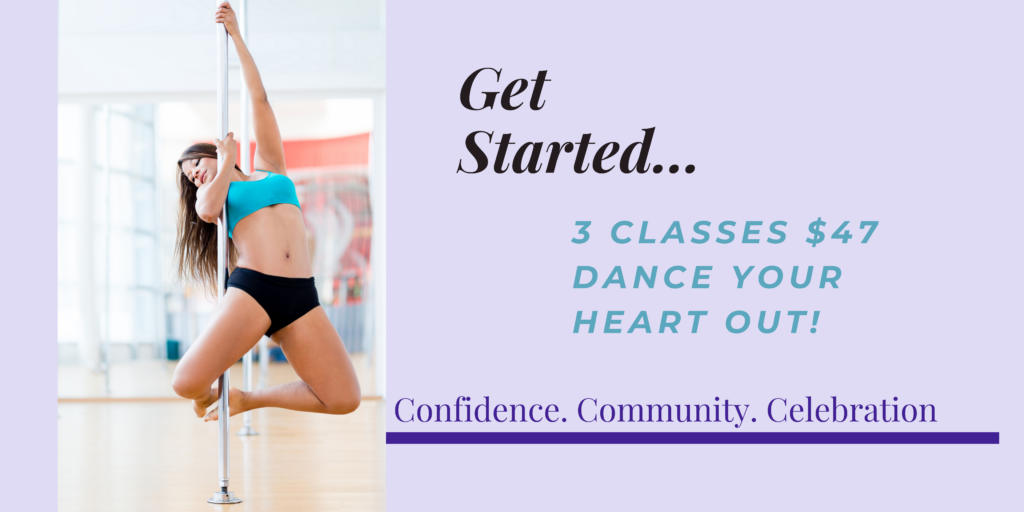 Have you been thinking about trying something new and challenging?
Are you ready to tone your body and feel awesome in that little black dress?
Are you craving a fun workout that gets you excited?
Looking for a community that is loving and supportive? 👯‍♀️
Let us help you tap into your feminine energy!
Hop off the fence and join us for this special offer 🤩
---
Intro Package
3 classes for $47
Join any classes that we have on the schedule.
Beginner Pole, Advanced Pole, Werk Yer Twerk, Exotic Chair, Low Flow, Flexibility, and so much more!
Reservations required, classes expire 14 days after your first visit
All sales are final. No transfers. 6 hour class cancellation policy